We invite you all backstage and introduce the people behind our microplate readers. Today: A mechanical designer who wanted to become an astronaut. Meet ironing lover Heavy from our headquarters.
My name is Michael, although almost everybody at least at BMG LABTECH knows me by the name Heavy! Originally, I come from a small village in the Black Forrest, relatively close to the Swiss border. The village is quite small, around 2,000 people but is famous as the birthplace of the current manager of the German national football (soccer) team and 2014 World Cup winner, Joachim Löw. Actually, I´ve seen him a few times…you know…small village…
When I was a kid, I wanted to become an astronaut. In fact, I ended up getting a degree in aerospace engineering! However, I spent my whole professional life in the medical/life sciences area. Before joining BMG LABTECH, I was developing mechanical parts for X-ray cameras.
At BMG LABTECH´s headquarters in Germany, I work as a mechanical designer in the R&D department. I have been with the company since 2006. As a mechanical engineer, I am responsible for the development of mechanical components in our plate readers. Basically, everything that is solid, visible, tangible and…without cables ...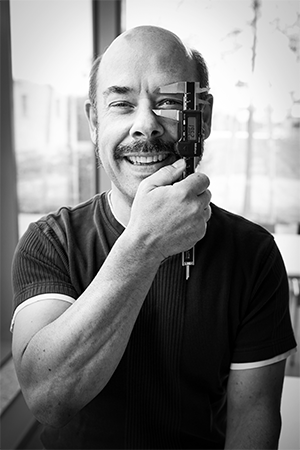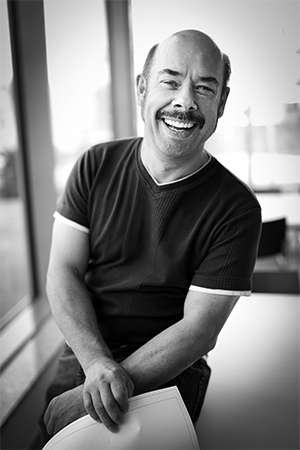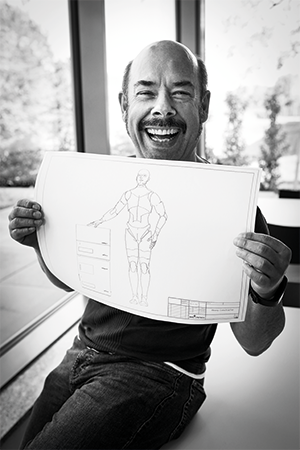 What is a typical day like?
My day usually starts with a good mug of coffee! My main job as a mechanical designer runs primarily at my desk, in front of a PC monitor. But I'm also involved in other areas or departments, being at home in production or in our workshop.
If you could write your own job title, the one that best describes what you do, what would it be?
It´d probably be "the Creator"!
What is your biggest challenge at BMG LABTECH?
My aim is being quicker at creating prototypes than the marketing department at placing advertisements!
What do you like most about BMG LABTECH?
I like the people who work here. They make BMG something special. In particular, our boss.
Where's your favourite place in the world?
Actually, I have two favourite places, Ireland and my cockle stove at home!
What's a fun fact about you many people may not know?
Well here it comes, I like ironing!
Who would you most like to swap places with for a day?
With my children, to see the world through their eyes ...
If you could choose, how would you decide… either/or questions
Beer or wine? Whisky
Carnival or Octoberfest? Carnival
Early bird or night owl? Early bird
Pacman or Tetris? Pacman
Hip Hop or Metal? Metal